Rigs
A rig is an agent which contains other agents which are wired together to do a job such as making a particular kind of sound. Only the rig agent itself is shown on the main workspace of the Workbench with all the internal agents and connections hidden. This feature can greatly simplify the overall appearance of the Workbench diagram.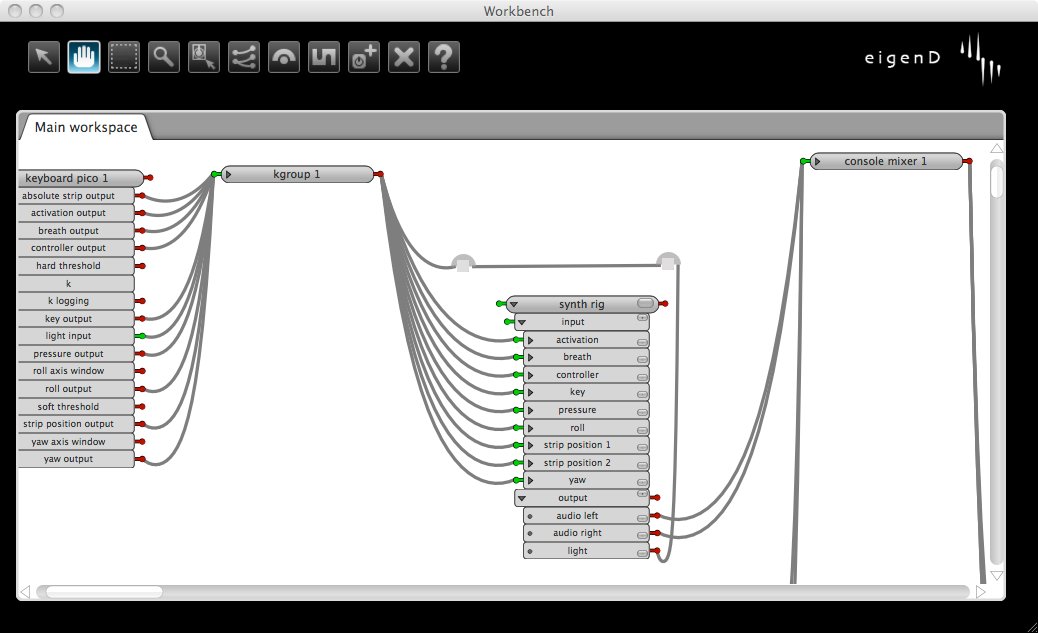 The internal workings of rig agents can be seen however, and manipulated in the same way as a normal setup. To do this click on the button on the right hand side of the top level of a rig agent box.
The internal agents of the rig are then displayed in a new tab.